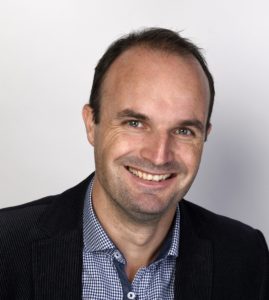 We are happy to congratulate  QuMat  researcher Floris Zwanenburg from  Twente Unviersty, who has been awarded an NWO Vici grant for the round of 2022.
With the funding from this Vici grant, Floris Zwanenburg will be hiring 3 PhD students and a postdoc. Together they will perform research on "Single-atom quantum coherence".
The researchers will manufacture electronic circuits with a single atom at the heart of the circuit. These are ideal for investigating atomic properties, such as ionization energy and nuclear spin. The main goal is to gain an in-depth understanding of the quantum mechanical effects between an atom and its electrons. In the long term, these single-atom circuits can be used as building blocks for a quantum computer, which in turn can contribute to solving major social issues.