Dr. Srijit Goswami
Group Leader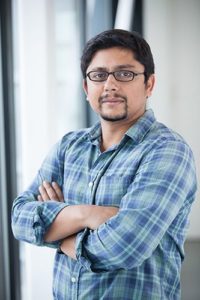 Delft University of Technology
QuTech
Contribution within QuMat:
Synthesis, Device fabrication, Characterization; Pillar 3.
Email: S.Goswami@tudelft.nl
Short CV
The research in the Goswami Lab is focused on engineering topological superconductivity in two-dimensional systems that include semiconductor heterostructures and graphene. Goswami realized the first ballistic Josephson junctions in graphene and InSb quantum wells. He is the recipient of the Gates-Cambridge scholarship and was recently awarded an NWO Klein grant (2019) to study self-tuned topological phases in 2D systems.