The QuMat PhD student/posdoc site visit to Utrecht
We happy to that that so many students took part in the QuMat site visit to Utrecht on February 24th. The event was for PhD students and postdocs of the QuMat, as well as PhD-students/postdocs affiliated with QuMat.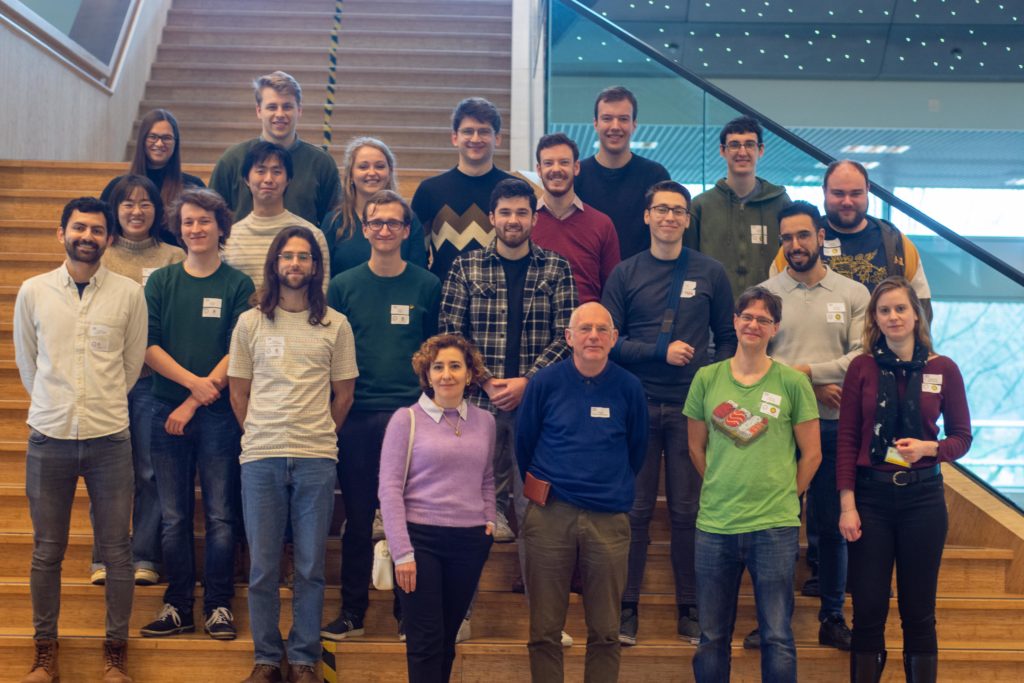 We have put together a fun yet educational schedule for you to enjoy. During the day, we will have multiple talks, laboratory tours, form the QuMat PhD council, and end with a relaxing evening activity followed by dinner. Moreover, the day poses a perfect moment to get to know your fellow PhD/Postdoc colleagues from around the country!
The day is organized as follows ( schedule as poster )
Location: Buys Ballotgebouw 7.12
10:00 drop -in

10:30 Intro QuMat / Utrecht

10:40 ITF – Rembert Duine / Lars Fritz

11:20 Break

11:40 CMI – Zeila Zanolli / Machteld Kamminga

12:20 Group Photo and Lunch (

Educatorium

)
Location: Bloembergengebouw 1.23
Location: Utrecht Old Town – public transport

During the day, the first installment and meeting of the QuMat PhD student/postdoc council will happen. The council consists of 6 members, evenly spread over the participating universities. 
This council will serve both a formal and a social function within QuMat. It will, e.g., speak on behalf of the PhD students/postdocs to the QuMat executive board and talent (teaching) committee. It will also work with the QuMat project manager to organize team-building activities for the QuMat PhD students /postdocs.
Read more about the PhD/PD council here.
In the afternoon we will visit the laboratories.  The participants will be split into 3 groups, G1, G2, G3, which will each visit the Scanning Tunneling Microscopes (STM, Bloomberg Building), Electron Microscopes (EM, David de Wit Building) and Density Functional Theory (DFT, Bloomberg Building).
The schedule for visiting the laboratories is
15:00, G1 = STM, G2=DFT, G3 = EM
15:30, G3 = STM, G1=DFT, G2 = EM
16:00, G2 = STM, G3=DFT, G1 = EM