Prof. Hans Hilgenkamp
Full professor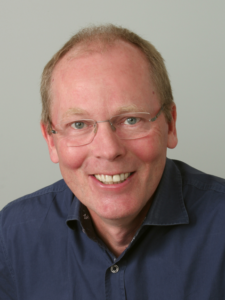 University of Twente
Interfaces and Correlated Electron Systems group
Contribution within QuMat:
Device fabrication, Characterization; Pillar 1.
Short CV
Building up on his part work at IBM Research and other places on high-T c superconductivity, the research of Hans Hilgenkamp focusses on materials with unconventional electronic properties, like oxide-based 2-DEG systems and resistive switching materials for low power electronics. A specialty in his lab is Scanning SQUID Magnetic Microscopy.
Hilgenkamp was a founder of the Global Young Academy. He received NWO Vidi and Vici grants and won the Central Education Prize. He is a Fellow of the American Physical Society, a member of the Global Future Council on Scientific Collaboration by the World Economic Forum, and of the Board of Reviewing Editors of Science.