QuMat 2023 Pillar meeting in Groningen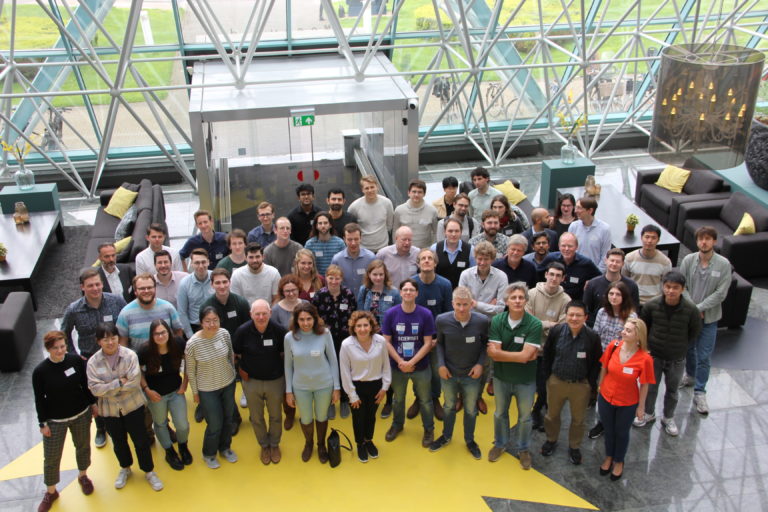 Presentations and poster session
During the two days of the meeting, there will be many presentations from all levels of QuMat scientists. The pillar heads, will, together with the program committee , invite selected participants to provide talks at the meeting.
QuMat PhD students and postdocs that do not give presentations during the meeting will be invited to present posters of their work. Affiliated PhD students are also welcome to contribute with posters.
Thijs Roskamp – Controlling ferromagnetism in LaMnO3/SrTiO3 thin films using Ti oxygen scavenging layers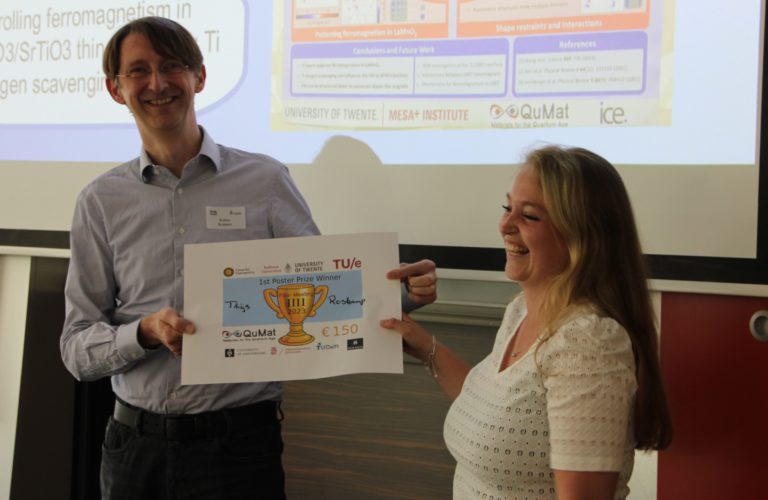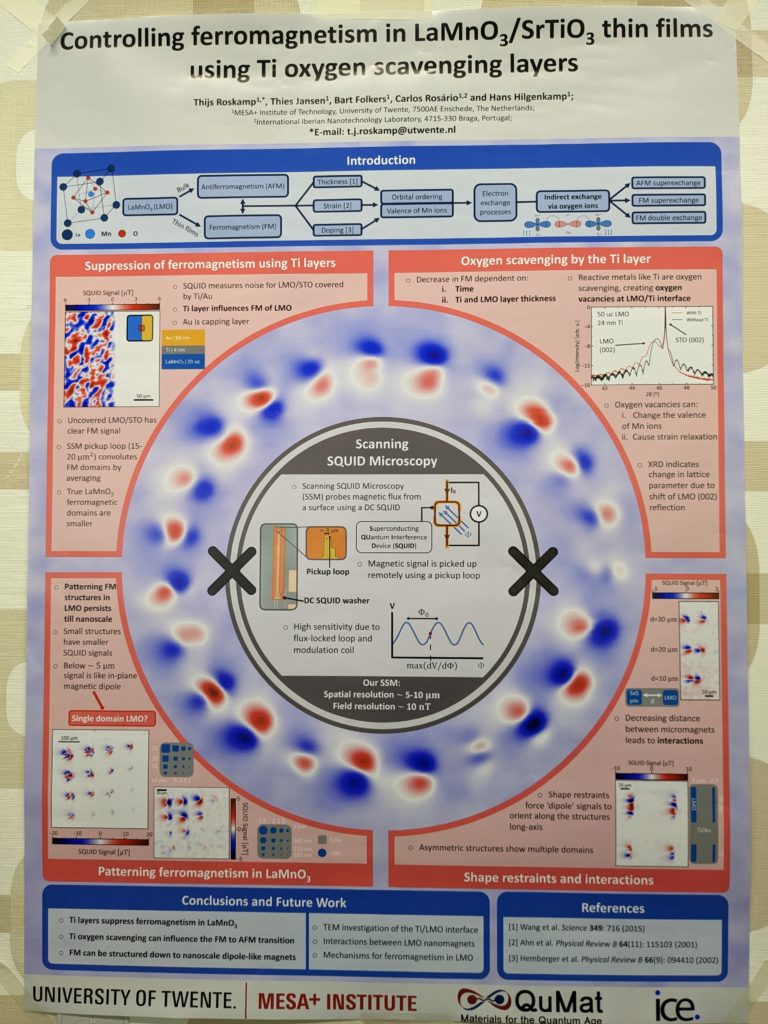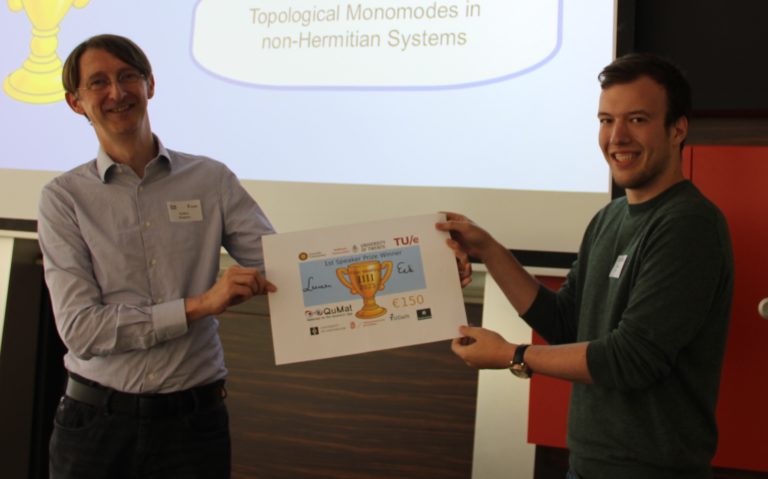 On the second day, the QuMat staff meeting takes place. This forum discusses all aspects of QuMat, including organizational, scientific, and collaborative questions.
The discussions will be organized around several parallel themes selected by the program committee. The QuMat office will record the results of these discussions and will use them to strengthen the activities of QuMat further.
Day 1, Thursday May 11
9:30 Walk in
10:30 Welcome and updates from Office
12:15 Lunch
15:00 Group photo
15.15  Preparation Poster session
15.45 Poster session
15.45 Board meeting (per invitation only)
17:30 End of Day 1
19:00 Dinner + Drinks
Updates from from the Pillars
The first day will start with updates from all the pillar (30 minutes+10min) from each pillar. The PL presents the research frame of the Pillar and connections to other Pillars and relates this to the student talks that come on the second day!
The pillar leaders that will speak are:
The second day will feature one staff member talk (30+10 minutes) from each pillar. The speakers are:
The second day will feature one PhD/PD talk (15 +5 min ) from each pillar.
There will be catered busses to transport participants between the central station and the Hotel.
Busses on the first day:
Busses leave from Groningen train station at circa 9:55 to match with the train 9:42. The preliminary pickup point is the bus-stop of the Flixbus, approximately a 7 minute walk from the central station. Pickup address: Tour boat company "Kool": Stationsweg 1012, 9726 AZ Groningen.
Busses on the second day:
Busses to the central station Groningen on the second day (17:30)
The program committee is responsible for the scientific content of the pillar meeting.
If you have any practical questions please contact the QuMat office at info@qumat.org.