Dr. Malte Rösner
Tenure track assistant professor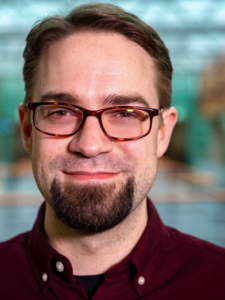 Radboud University
Theory of Condensed Matter Department
Contribution within QuMat:
Theory and design; Pillar 1, 2, 3
Email: M.Roesner@science.ru.nl
Short CV
Rösner's research focus lies in the theoretical description of correlation effects in novel layered materials, their heterostructures, and corresponding nanostructures by means of material-realistic ab initio techniques. He co- pioneered the field of Coulomb Engineering of layered materials, which allows for fundamentally new device concepts via non-invasive external structuring of many-body interactions. His sub-group has a special focus on superconductivity and magnetism in two-dimensional and related materials. In 2017 he was awarded a Feodor Lynen Research Fellowship of the Alexander von Humboldt Foundation.
Project Leader – QuMat.1-RU-1.2A
Interfacial structure and its effects on the electronic band structure